Bushfire Recovery Program
Great News for
Trees In Newcastle
Trees in Newcastle is pleased to announce that in June 2021 we were awarded a Foundation for National Parks & Wildlife (FNPW) Community Conservation Grant to participate in the Bushfire Recovery Program Nurseries. Our nursery at Kalaroo Road Redhead, adjacent to Belmont Wetlands State Park has been selected to supply free trees to assist eligible landholders and community groups affected by the severe bushfires to plant native trees to restore habitat.
Improving biodiversity in the Hunter since 1989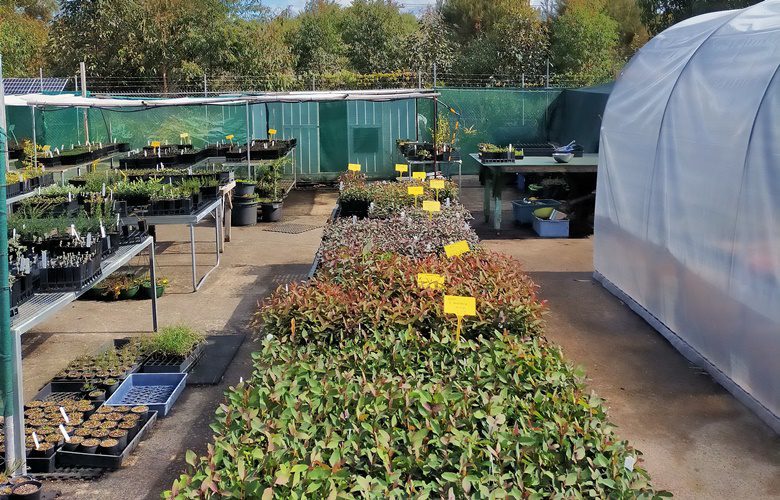 This project was proudly supported by The Foundation for National Parks & Wildlife
FNPW has assisted Trees in Newcastle to develop our infrastructure in order to increase our capacity to propagate and nurture tubestock for this purpose. TIN now has a new igloo, undercover potting area, and best of all, solar power for an automated irrigation system. A new large shadehouse with its own irrigation system has also been assembled by volunteers on site.
Trees in Newcastle has pledged 10,000 trees per year for 3 years to assist with environmental recovery in the Local Government Areas identified as affected by the 2019-202 Black Summer fires. These plants are grown from locally sourced seed stock, and nurtured in our nursery until they are ready for eligible landholders to pick up at a discounted cost of $1 plus GST for planting out.
If you are interested in this program please check it out at https://fnpw.org.au/project/bushfire-recovery-nurseries/
To find out if your area is listed for the Bushfire Recovery Program check out the following link: https://www.bushfirerecovery.gov.au/your-community/local-area-profiles#/map
Small grants are also available at https://fnpw.org.au/grant/bushfirerestoration-grants/
Minimum quantity is 120 seedlings. Some plants are available now, but most will be available in March/April 2022. We encourage landholders to order ahead by email to nursery@treesinnewcastle.org.au . Our nursery staff will get back to you to discuss your needs and to organise a pick-up date. We will require your contact details and numbers of specific species. Please note that Trees in Newcastle cannot deliver plants.
You can also contact Trees in Newcastle Nursery to see if we can help you with your revegetation needs at nursery@treesinnewcastle.org.au